Description
Wildthings Badger & Fox Food 2Kg
Badgers are nocturnal and foxes are more active at night, so food for both should be left out at dusk.
Wildthings Badger & Fox Food is a selected blend of meat protein, carbohydrates and fats, with added vitamins and minerals, and the crunchy nuggets are the size and shape they love.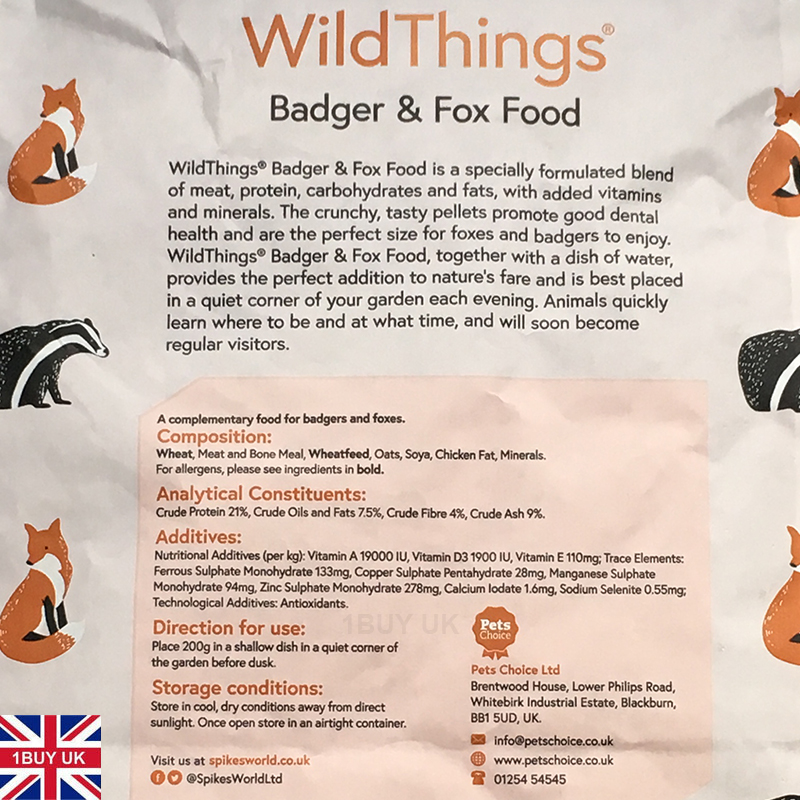 We are an authorised distributor of WildThings products

Like, Tweet and Share this product below with chicken keeps, family and friends.