Description
WildThings Swan & Duck Food 175g
Comes in a nice size shakable box which makes it easier to feed ducks and swans.
Small dry nuggets
Floats well
Highly nutritious
Good alternative to bread
Highly palatable
Wild Things Swan & Duck food is a small dry nugget that will stay afloat on the water.
The benefit of the food floating is it remains accessible to the birds for a longer period of time so is more likely to be eaten.
It also helps to prevent the pollution of the water caused by uneaten decaying food that has sunk to the bottom.
Wild Things Swan & Duck food is much more nutritious than bread, it's also very tasty too!
Sold as single 175g boxes that are a handy size which will fit through your letterbox or as a cardboard case of 8
Composition
Wheat, Wheatfeed, Soya, Whole Maize, Fish Meal, Soya Oil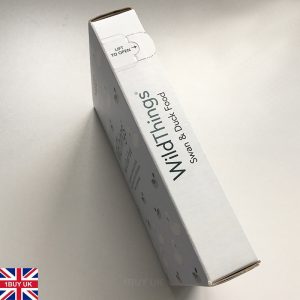 We are an authorised distributor of WildThings products

Like, Tweet and Share this product below with chicken keeps, family and friends.